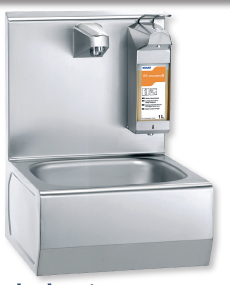 Hygiene and food safety are our passion. We care about our customers, our suppliers and our people – and we measure our success by the way we touch their lives. Because we care, we design innovative and holistic solutions.
PHT stands for partnership, hygiene and technology.
Partnership
Customer service means everything to us. That is why we offer a comprehensive service and first-class after-sales service with all our hygiene systems. We work with our clients from conceptualization, through detailed technical planning, up to delivering the final solution. We are with you from delivery to installation, to help with training, commissioning and maintenance.
Hygiene
Well-considered personnel and facility hygiene keeps your business running safely and helps to optimize workflow. We cover all relevant hygiene aspects in your personnel flow: starting with access control points in the change rooms, canteen and hygiene entrances, up to all the necessary hygiene equipment required on the processing floor. We offer solutions for every aspect of cleaning of your building and equipment: from high-quality, specially designed brush ware to foam cleaning technology in manual and automated options, including all necessary accessories and piping systems.
Technology
Modern, technologically driven systems protect your products, shorten the manual handling time and thereby increase the overall hygiene in your facility.
Innovative cleaning and drainage systems, together with systems for handling and logistics, are important components of a holistic hygiene plan. We offer innovative cleaning and drying technology for all tubs, containers, trolleys and conveying systems. Because hygiene does not stop at the wastewater outlet of a system, we also offer specialized drain technology, especially as handling wastewater becomes even more important after this point.
We offer advice and solutions for hygienic design of high-quality stainless-steel lifting and tilting devices to conveying, racking and commissioning systems. We further design customized slaughtering, deboning and cutting systems, and also solutions for smoking and cooking.
We recently expanded our range of offering to include an even more comprehensive service to our customers, such as stunning and slaughtering tools, UV technology for surface and air disinfection, and microwave and radio frequency technology for thawing, tempering and post-pasteurization processes.
Stronger together
PHT embraces the collaboration between partners and in-house production. Such collaboration ensures optimal specialization to help our clients achieve the best results for their individual setups. Together with our partners, we design and supply holistic solutions for customers in the red meat, poultry, fish, dairy, bakery, beverage and fruit and vegetable industries.
We pride ourselves in building strong, longstanding relationships with our partners, with whom we have exclusive partnership agreements in many areas and regions, including in South Africa.
Unit 17 Edison Square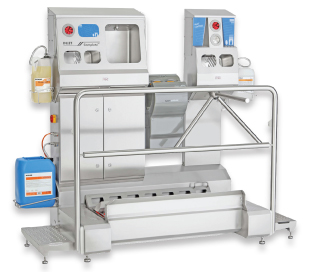 137 Edison Crescent
Hennopspark
Centurion 0157
South Africa
Tel: 0861 777 993
Fax: +27 86 628 9800
Cell: +27 83 400 6264