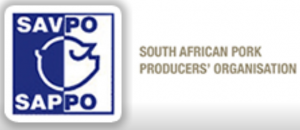 SAPPO's mission is:
To serve the interests of South Africa's pig farmers who are members of the organisation, by promoting the consumption of pork products among consumers, encouraging research and disseminating information among pig farmers, and by establishing links with all associations in the supply chain in South Africa as well as globally.
And the vision:
To be a broad-based and dynamic service provider or facilitator, representing and supporting all South Africa's pig farmers in their quest for profitability and sustainability.
During the 1930's South Africa's commercial pork producers founded a voluntary funded association to represent their needs and to negotiate on their behalf with various external stakeholders. The SA Pig Development Association consisted of five provincial branches, Transvaal, Cape, Natal, Eastern Cape and Free State.
The organisation later became the National Pig Committee of the former South African Agricultural Union (SAAU), now Agri SA. In 1992 the National Pig Committee was renamed the SA Pork Producers' Organisation (SAPPO), an organisation autonomous and independent with regard to its matters and decisions. A full-time manager was appointed and in 1993 SAPPO started functioning as an integrating national commodity organisation within the now Agri SA fraternity.
SAPPO has its own constitution and is a body corporate with full autonomy regarding aspects affecting commercial pork producers. It operates according to policies determined by its annual general meeting or National Council.
SAPPO serves the commercial pork producer by co-operating within organised agriculture, as well as liaising with other sectoral and government bodies in the interest of commercial pork production.
The South African Pork Producers' Organisation (SAPPO) is the mouthpiece of commercial pork producers in South Africa. The organisation serves the South African pork producer by co-operating within the organised agricultural fraternity and by liaising with various sectoral organisations, role-players within the supply chain of the meat industry, the government and international interest groups. SAPPO is a broad-based and dynamic service provider and facilitator, representing and supporting all South Africa's pig farmers in their quest for profitability and sustainability. Also see SAPPO's objectives and functions in the menu left.
The organistaion is recognised by the government and other agricultural role-players as the mouthpiece and representative organisation for pork producers. It provides a one-stop service (see functions) which aims at presenting the South African pork producer's point of view from various platforms.
SAPPO's membership is calculated in terms of the number of commercial sows in the country. It comprises: Northern provinces
Gauteng: 13 300 sows Limpopo: 13 700 sows Mpumalanga: 10 500 sows Northwest: 17 300 sows Northern KwaZulu-Natal: 16 600
KwaZulu-Natall: 16 600 sows
Western Cape: 16 000 sows
Eastern Cape: 4 600 sows
Free State: 9 000 sows
Northern Cape: 2 000
Total: 103 000
SAPPO serves a small but dynamic industry consisting of:
approximately 97 532 sows and approximately 7 000 boars owned by approximately 400 pig farmers.
In total 46 registered pig abattoirs, applying modern technology to ensure a streamlined slaughtering process, responsible for the slaughtering of just more than the 2 million pigs annually.
In total 18 stud breeders.
SAPPO strives
to serve as mouthpiece for commercial pork producers, irrespective of size, race or locality;
to promote a spirit of co-operation and unity amongst commercial pork producers and ensures their economic viability;
to strive for the efficient and profitable production and orderly marketing of pork to enable producers, with the minimum government interference, to obtain the best prices, advantages and stability;
to continually study all aspects of the pork industry and, when necessary, obtain the co-ordinated view-points of role-players and interest groups in the pork industry;
to continuously liaise with the authorities and other groups to the best advantage of its members;
to act as representative body in matters pertaining to the pork production industry;
to collect, assemble, analyse and disseminate statistical, technical and other relevant information; and
to generally to do all such things as may be in the interests of its members.
Contact Details
PO Box 36207, Menlo Park, 0102.
T (012) 361-3920.
F (012) 361-4069.