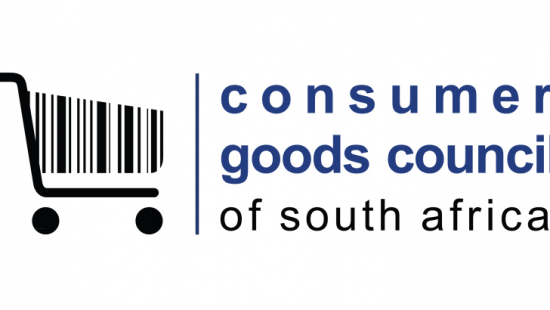 The Consumer Goods Council of South Africa (CGCSA) is a member organisation that acts as the representative body of the entire consumer goods industry. Established in 2002, we have more than 12 000 member companies, large and small, across the consumer goods value chain – including the retail, wholesale and manufacturing sectors. The CGCSA facilitates engagement between stakeholders in the industry, and we represent the interests of the industry to the government and other relevant parties.
Our vision 
A leading platform for engagement of consumer goods manufacturers and retailers in Southern Africa
Our mission 
Improve non-competitive consumer goods industry business practices through vibrant collaboration, advocacy and action for the ultimate benefit of the consumer
Our Values 
Integrity
Honest and truthful at all times, with ourselves and our external constituency no matter what the circumstances or consequences.
Excellence
Delivering the highest standards of outputs.
Accountability
The obligation to account for our actions, accept responsibility for them and to disclose the results in a transparent manner.
Executive Management 
Gwarega Mangozhe
Chief Executive OfficerGwarega joined CGCSA in January 2012 from Internatio Mueller Chemicals Distribution (IMCD) South Africa (a subsidiary of the Rotterdam based IMCD Group), where he served as Financial Director. He has a Bachelor of Business Science (Finance Honours) degree from the University of Cape Town and is a qualified Chartered Accountant. He then went on to complete his MBA as well as an Executive Development Programme at the Gordon Institute of Business Science (GIBS).Prior to joining IMCD South Africa, Gwarega held senior management positions in Sales, Operations and Finance at Avis Fleet Services South Africa, a division of the Barloworld Group. He also has extensive knowledge of the public sector as he has consulted with several government entities in the areas of compliance, strategy and organisational re-engineering.
Mapule Ncanywa
General Manager Corporate ServicesMapule joined CGCSA in 2010 from Microsoft SA where she served as Business Manager for Microsoft's Public Sector business. She is a board member of the Mmabatho Foundation for Women Development, a Vice President of the international Alliance of Women (a UN member affiliate organisation) and serves as a non-executive director at Mahlasedi Enterprise. She graduated from the University of Limpopo with a BA in Education & Criminology and holds various diplomas and certificates.
Patricia Pillay
Head Consumer Goods Industry AffairsPatricia joined CGCSA in 2010 after having been with Barloworld Automotive as the Group Employee Manager for three years. Prior to joining Barloworld, she worked for the South African Motor Union (SAMU) and moved to ER-Africa consulting on legal matters. She started her career at Discovery Health. She holds a BSoc Sci and LLB degree and is an accredited Part-time Commissioner at the CCMA as well as an admitted attorney of the High Court of South Africa.
Chris Havenga
Executive GS1 South Africa OperationsChris joined GS1 in 2002, established the Product Data Catalogue (PDC) and manages all the technical areas of CGCSA.He has been involved in different industry sectors including telecommunications, aviation, IT and e-commerce. Through his extensive involvement in the total life cycle of major projects, he has been involved with all aspects of projects and systems, from feasibility studies up to system roll-out, training & support. He has also worked in the areas of software auditing and risk management.
Francina Makhoane
FSI HeadFrancina joined CGCSA in March 2014 as Head of the Food Safety Initiative from the Gauteng Department of Health, where she was a Deputy Director within the Public Health Directorate. A Master of Science graduate in microbiology, she was responsible for the management and control of communicable diseases, particularly foodborne diseases. Prior to this she was part of the Gauteng Health's 2010 FIFA World Cup Project Office team, which coordinated preparations for provision of health and medical services during the 2010 FIFA World Cup. Before joining the Gauteng Department of Health in 2008, she had been with the National Department of Health's Directorate: Food Control for 7 years, first as the Assistant Director responsible for, amongst others developing and administering regulations relating to microbiological specifications for food, including dairy product, food hygiene and related matters, and later as the Deputy Director responsible for the Inter-Agency and Regulatory Nutrition unit within the same Directorate. In this role she was primarily responsible for overseeing South Africa's participation in the activities of the Codex Alimentarius Commission and related inter-governmental matters.
Zinhle Tyikwe
Human Resource ManagerZinhle, joined CGCSA in August 2013 as a Human Resources Manager, she has over 15 years' experience in the Human Resources and Development field. Zinhle has worked for different industries such as Financial Sector, Fleet Management, Distribution, and Electrical and Engineering sectors within the HR function. She holds a BCOM: Industrial and Organisational Psychology (Hons), a Bachelor ofTechnology in Human Resources Management and a Bachelor of Technology in Human Resources and Development from University of SA. Furthermore she has a National Diploma in Human Resources Management from the Durban Institute of Technology, and has completed a Leadership Development Programme with Gordon Institute of Business Science (GIBS). Zinhle was selected to participate through HIDA by BUSA, where has completed a Management Development Programme in Osaka, Japan.
Dr Graham Wright
Head Consumer Goods Crime Risk InitiativeGraham heads up the Consumer Goods Crime Risk Initiative, which facilitates an industry approach to addressing crime threats and risks to the consumer goods industry. Graham provides a wealth of knowledge and experience in crime risk mitigation, technology management, strategic leadership and government liaison at the leadership level. He was previously the CEO of Business Against Crime South Africa and a senior manager at various local R&D organizations, including the CSIR, having initially embarked on a career in education. Graham studied the University of Natal (Pietermaritzburg), where he obtained a BSc (Honours – Physics) degree and an Education Diploma, as well as the University of the Witwatersrand, obtaining a PhD degree (Materials Engineering).
Contact Number: 0861242000
Fax: 0866749929
Email Address: info@cgcsa.co.za
Address:
Block D Hurlingham Office Park
Woodlands avenue
Hurlingham Manor
2196